Clinical‐stage natural psychedelic drug development company Filament Health Corp. (OTCQB: FLHLF) (NEO: FH) (FSE: 7QS) today announced the company's participation in Project Solace, the world's largest medical psilocybin access and data project.
TheraPsil, a Canadian non-profit dedicated to advocating for patients in medical need of psilocybin and psilocybin-assisted psychotherapy, is the leader of Project Solace in collaboration with Drug Science, the leading independent scientific body on drugs in the United Kingdom. Filament has joined the project as one of the few Health Canada licensed producers of psilocybin products.
Filament Health CEO, Benjamin Lightburn believes Project Solace represents an important opportunity to gain information regarding patient and clinician experiences with the company's drug candidates.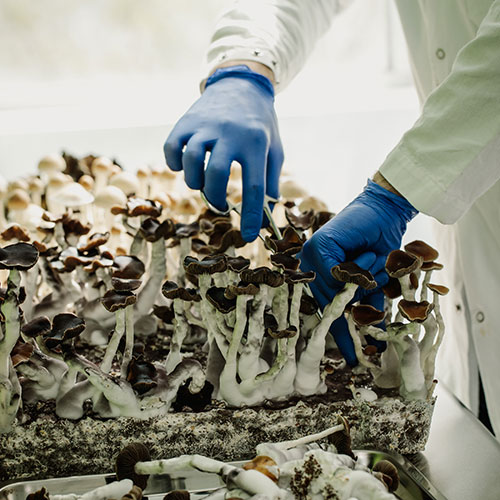 Filament Health Company Overview
Filament Health is a clinical-stage natural psychedelic drug development firm dedicated to providing safe, standardized, naturally derived psychedelics that can help people live better. The aim of the company is for them to put psychedelic products in the hands of everyone who need them as soon as possible.
Filament's platform of proprietary intellectual property is designed to enable the discovery, development, and dispensing of natural psychedelic medicines for clinical trials. The company is laying the groundwork for the first-ever natural psychedelic drug candidates.
The company is working to build a comprehensive platform to support the treatment of mental health conditions through the administration of natural psychedelic drug candidates into FDA authorized human clinical trials. The drug candidates are been grown and manufactured by wholly-owned subsidiary, Psilo Scientific.
TheraPsil CEO Spencer Hawkswell cited the limited amount of Health Canada-approved psilocybin suppliers stating the organizations was "grateful for Filament Health's support of Project Solace." Hawkswell stated he believes Filament's participation greatly enhances the likelihood of patient access to much-needed drug candidates.
Overview & Goals of Project Solace
The world's most comprehensive medical psilocybin access and data project is Project Solace. This initiative aims to bring legal psilocybin use to patients in need, while also generating a significant amount of evidence using a real-world data registry.
The real-world data registry will document clinical effectiveness, safety, and clinician and patient reported outcomes in individuals who have received medical psilocybin-assisted psychotherapy through the Special Access Program.
The goals of Project Solace are two-fold. The first is to increase legal access to psilocybin for Canadian patients with end-of-life anxiety and other severe ailments for which traditional therapy options have failed.
The secondary goal of Project Solace is to create a body of evidence using a real-world data registry that documents clinical effectiveness, safety, and clinician- and patient-reported outcomes from psilocybin-assisted psychotherapy through Health Canada's Special Access Program or under special permission.