At Psychedelic Chronicle our team not only delivers the latest news regarding the psychedelic industry ranging from medical research to industry analysis, but we also aim to provide comprehensive coverage of the many facets of this burgeoning field.
This includes exclusive interviews and insights not found elsewhere far beyond market news and press releases. We believe that psychedelic substances have the potential to revolutionize medicine and change the way we think about mental health.
The first in our Psychedelic Chronicle CEO Interview Series is with Mindset Pharma CEO James Lanthier. In our latest interview Mr. Lanthier shares information for those unfamiliar with the work Mindset Pharma is doing along with future plans and current developments.
About Mindset Pharma
Mindset Pharma (CSE: MSET) (FSE: 9DF) (OTCQB: MSSTF) is a drug discovery and development company focused on creating optimized and patentable next-generation psychedelic medicines to treat neurological and psychiatric disorders with unmet needs.
Mindset was established in order to develop next-generation pharmaceutical assets that leverage the breakthrough therapeutic potential of psychedelic drugs.
The company is currently developing several novel families of next-generation psychedelic compounds, as well as an innovative process to chemically synthesize psilocybins in addition to its own proprietary compounds.
Additionally, Mindset Pharma has a co-development agreement with the McQuade Center for Strategic Research and Development, a member of the Otsuka Pharmaceuticals family of companies, for its short-duration compounds, Mindset Families 2 & 4.
About Mindset Pharma CEO James Lanthier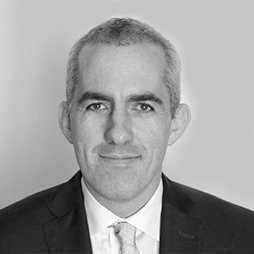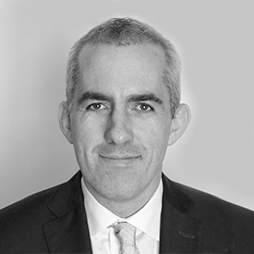 James Lanthier is the current Chief Executive Officer of Mindset Pharma, a role he has held since April of 2020. A seasoned technology executive with strong expertise in corporate finance, public markets and M&A, Mr. Lanthier previously served as CEO and co-founder of Future Fertility, an innovative early stage developer of AI applications for human infertility.
As a C-Suite executive, Mr. Lanthier has also assisted in the growth and successful exit of numerous technology-enabled businesses through the public markets, including Mood Media, the world's largest in-store media provider, and Fun Technologies, a pioneer in online casual games. His background also includes time at RAM Equity, Waterways Technologies and Tangelo Games.
Mr. Lanthier received his education from University of Toronto – Rotman School of Management.
Psychedelic Chronicle CEO Interview Series with Mindset Pharma CEO James Lanthier
Can you please introduce yourself and tell us more about Mindset Pharma as a global leader in developing next-generation psychedelic medicines to treat neurological and psychiatric disorders?
I'm the CEO of Mindset Pharma. Mindset is the leading biotech company working in the medical psychedelic field today on next generation drugs; we were one of the first groups to focus on NEW drugs as opposed to known, public domain psychedelic drugs.

We were among the first to file patent applications covering a wide range of novel drugs, and the first to form a collaboration with a big pharma (with the McQuade Center for Strategic Research and Development, the development arm of Otsuka Pharmaceutical).

Today Mindset is advancing 4 families of new drugs which, in a variety of ways, address some of the shortcomings of known psychedelic drugs, through factors such as a shorter, more convenient duration and an improved safety profile.
Your team of domain experts has a strong background in drug development, medicinal chemistry and capital markets.
How has this helped with your development of a proprietary platform for discovering and developing novel and patentable next-generation psychedelic drug candidates?
From the very beginning at Mindset, we were guided by the conviction that new, optimized drugs that enjoyed strong patent protection would inevitably be where the medical market would gravitate. The business was built around this conviction, and unlike many others in the space, the strategy was originated by our founding scientists.

We had the right set of domain expertise in medicinal chemistry and early-stage pharmacology focused on this opportunity. The combination of strong conviction coupled with the right team for the job has driven our success to date.
Mindset has currently developed 4 families of novel, next-generation psychedelics with differentiated characteristics and improved safety profiles.
What is the goal of having 4 families rather than one single focus?
The range of conditions that there is at least some preliminary evidence that psychedelic drugs could have some efficacy in treating is broad and continues to grow. There are also hundreds of known psychedelic compounds, many of which are relatively underexplored.

This known universe of psychedelic compounds represents, to us, a vastly larger universe of potential analogs and derivatives that can be discovered, any of which could make for superior medications.

What I'm getting at is that:

1) we are just at the beginning of the medical psychedelic renaissance, and

2) the opportunity in our view is potentially quite a bit larger and more comprehensive than simply psilocybin for treatment resistant depression and MDMA for PTSD.

As such, it would make no sense to limit ourselves to one approach / one compound. Our goal is to be the drug discovery engine that will allow clinical researchers to extend far beyond where we are today.

We are at 4 families today and expect to continue to expand the portfolio as our discovery work advances – we are continually reapplying what we learn as we go to develop newer and better drugs.
With 3 of the 4 families being related to psilocybin and it's properties, we found it interesting that the 4th is a family of DMT / 5-MeO-DMT inspired compounds.
Can you tell us more about the difference in focus for Mindset between psilocybin and DMT?
With our initial families, Mindset covered a great deal of ground when it came to psilocybin analogs. It made sense to expand our efforts to DMT & 5-MeO-DMT as this group of drugs were relatively less explored from an analog point of view.

Additionally, there is significant interest from medical researchers in this class of drugs due to their short duration. At Mindset we are also looking for areas to improve on known drugs, and the safety profile for 5-MeO-DMT is not as strong as for psilocybin.

We felt that safety could be improved on in next generation analogs through drug design, which lines up well with Mindset's strengths.
You recently announced a novel, patent-pending, intranasal platform formulation technology expected to deliver improved central nervous system (CNS) penetration of first and subsequent generations of psychedelic medicines.
Can you elaborate on how you think this delivery method can change the current treatment options that currently exist?
Mindset's intranasal formulation draws on a chemical strategy that we noticed in many of our more promising drug candidates.

In tests with 5-MeO-DMT comparing Mindset's formulation vs. standard formulations we saw a much more efficient uptake using the Mindset formulation.

While further testing is required to validate the technology, we believe that the formulation could be used more broadly for other Central Nervous System (CNS) medications.

To simplify, if you can use less of a medication to get the same effect, that creates savings both in terms of time and cost to the patient / payer and could mean a lower overall risk of side effects.
Congratulations on the recent news regarding the patent application covering your short-duration novel psychedelic medications for the treatment of Central Nervous System disorders.
What is next for that specific development as it relates to Family 2?
Thank you! Family 2 is part of our collaboration with Otsuka and is an incredibly promising class of drugs due to its strong effect size and substantially shorter duration than psilocybin.

We are working intensely to select a lead candidate to move into clinical trials and hope to make an announcement soon.
What are you most excited about currently in the Mindset development pipeline?
Mindset has so many attractive drug candidates in our portfolio, both as part of the Otsuka collaboration and outside it was well, with strong data that suggests meaningful improvements in both duration and safety.

We are incredibly excited to move a number of our lead candidates to clinical trials, hopefully beginning next year.

Our discovery work is continuing and is heading into some exciting areas that we think could yield highly promising drug candidates. We are looking forward to being able to share more about these new areas of discovery shortly.
Where do you see Mindset Pharma as a company in the next 5 years?
Our end goal is to get optimized medications to patients that will better meet their needs and help them lead healthier lives.

In 5 years, my hope is that we have multiple drugs at approval or late stage clinical study, with a broader portfolio of novel, data-backed drug candidates and multiple pharma partners doing the clinical work to get them to the patients who need them.
Our team at Psychedelic Chronicle thanks Mr. Lanthier for his time and thoughtful responses to our questions in this exclusive interview.
You can keep up with the latest Mindset Pharma news here on our website, Psychedelic Chronicle, as well as the official Mindset Pharma website at https://mindsetpharma.com